Please enable JavaScript.
This animated tutorial needs it.
Playback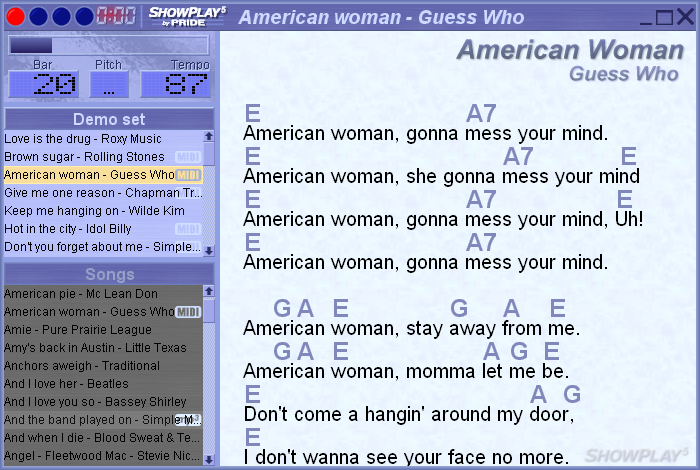 Play song
Press Space to play or pause.
Works everywhere,
except while editing text.
Select next song
Skip songs by moving
the bar with ↑ ↓
Even during playback.
Everything goes
Add, delete or re-order song
during playback with
Ins Del and Ctrl↑↓
Even load the next set — with F5
while current one is playing.